Recipes for a Charmed Life

One of our favorite things to do in the world is to cook.  We love the process of taking a whole bunch of healthy (and sometimes not so healthy) ingredients, combining them with love, and making a meal.  Barton spends a lot of time thinking about new ideas for things to try to make at home, and has a knack for "scratch cooking", with or without a recipe.
When it comes to recipes and recipe development, we follow our Self charm, making sure that all of the foods we eat are the best options FOR US.  Sometimes our recipes fall into the "paleo" diet, other times they are "keto".  We have regular menu items that are Whole 30 compliant, and of course, we have our comfort foods that don't follow any specific nutritional guidelines, other than just tasting really good.  Our website is "the paleo charmed life", but in reality, we shift between a lot of different types of nutritional options depending on the season and how our bodies are feeling.  The Paleo diet was the original plan that got us on track for healthy eating, and over the last 6 years, we have expanded and experimented to find what works best for our selves. 
This page is a collection of our favorite family recipes.  It started as a way to share our culinary experiments with our friends and family, and a way to preserve our favorite recipes.  We are regularly adding to this list, so check back often or follow us on Twitter, Facebook, and Instagram.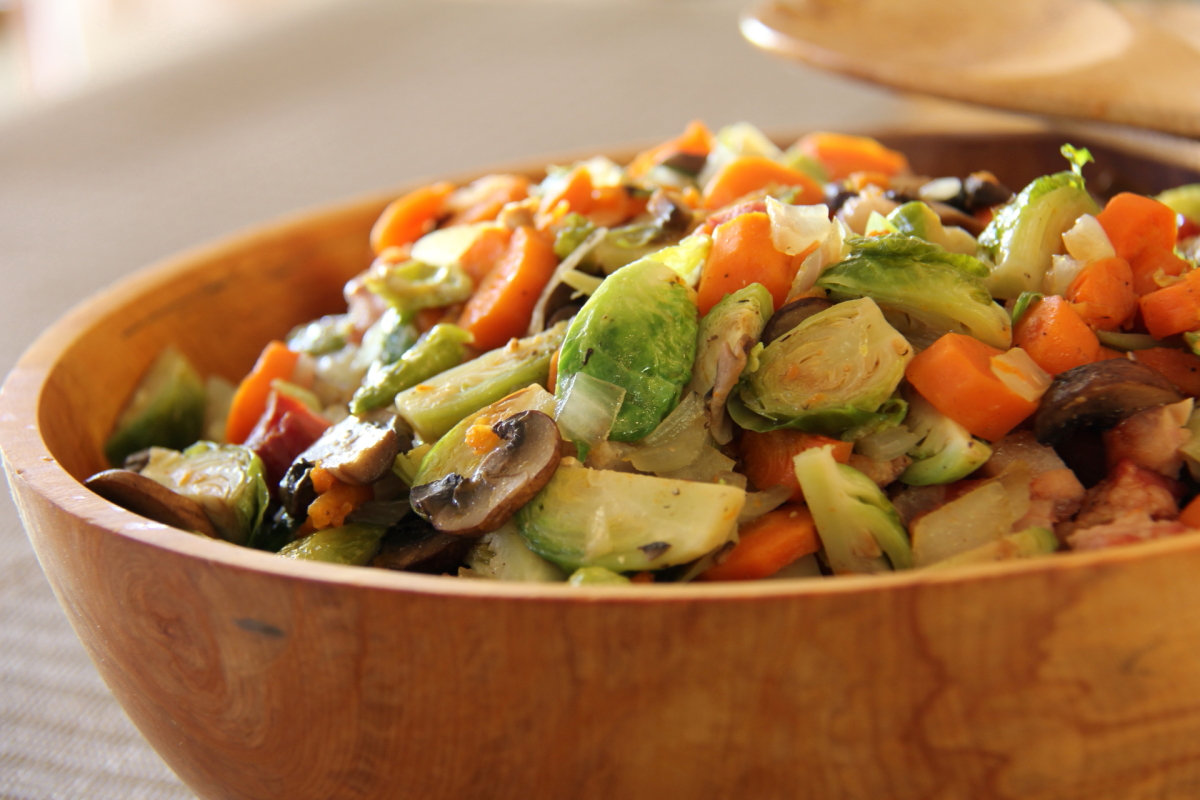 This paleo breakfast hash with veggies and bacon is the perfect side dish for eggs, and a great way to get your veggies!

---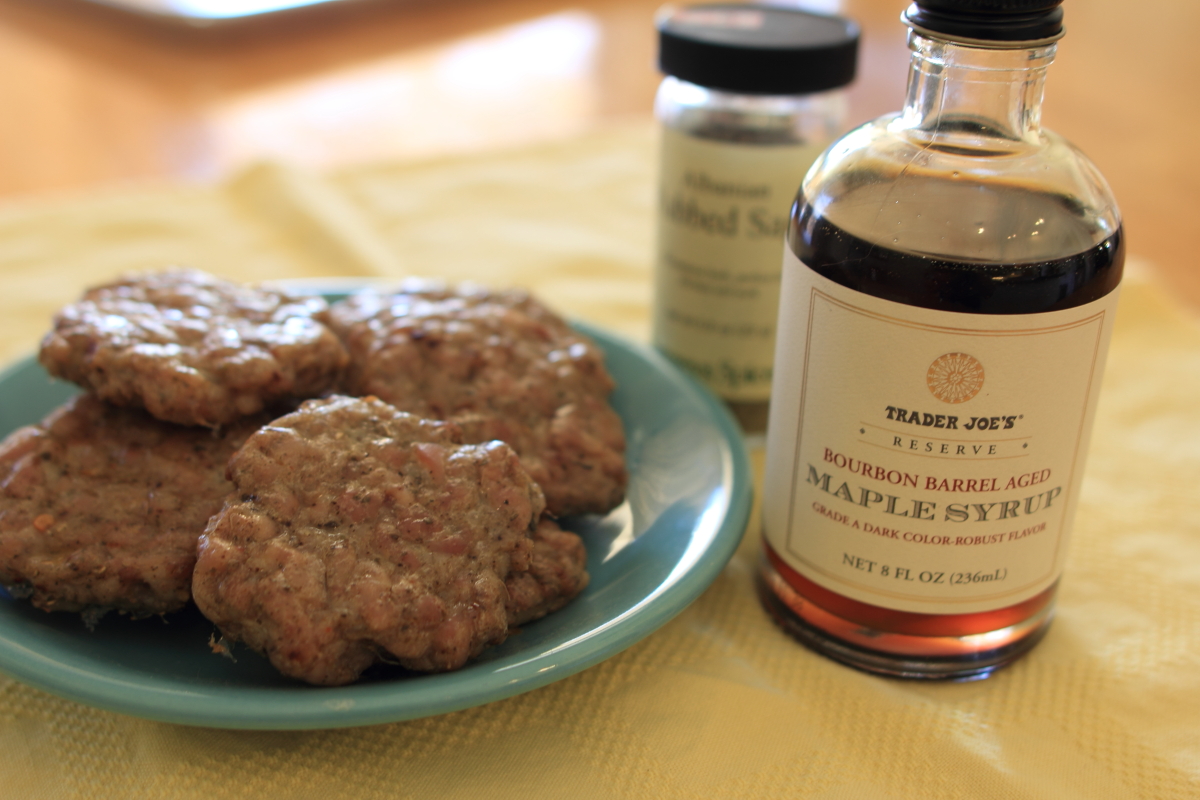 Classic breakfast sausage flavors of maple and sage make these chicken sausages a perfect addition to any breakfast.

---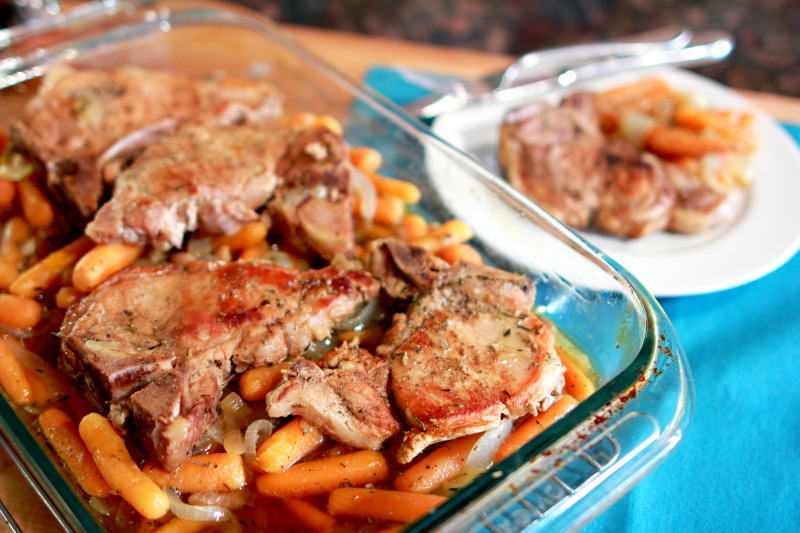 These baked pork chops are the epitome of comfort food - cooked with carrots and onions, they are a perfect weekend or weeknight meal.
---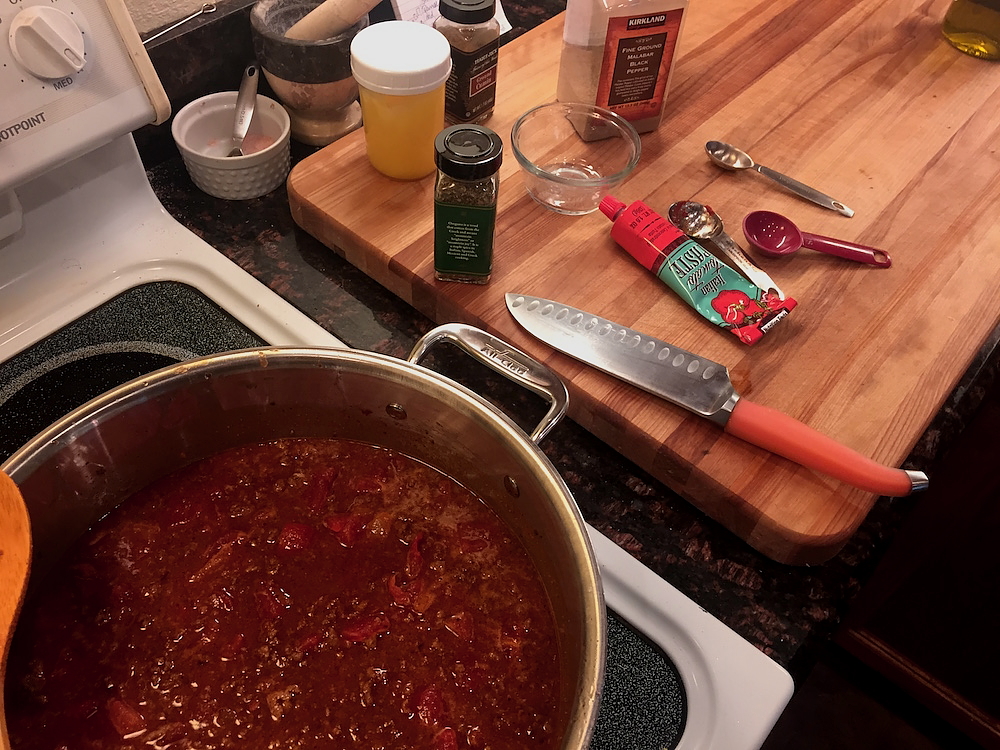 This simple paleo chili is exactly what you need to warm the heart and soul in the winter months, whether you are in Nebraska, Arizona, or any other part of the world.
---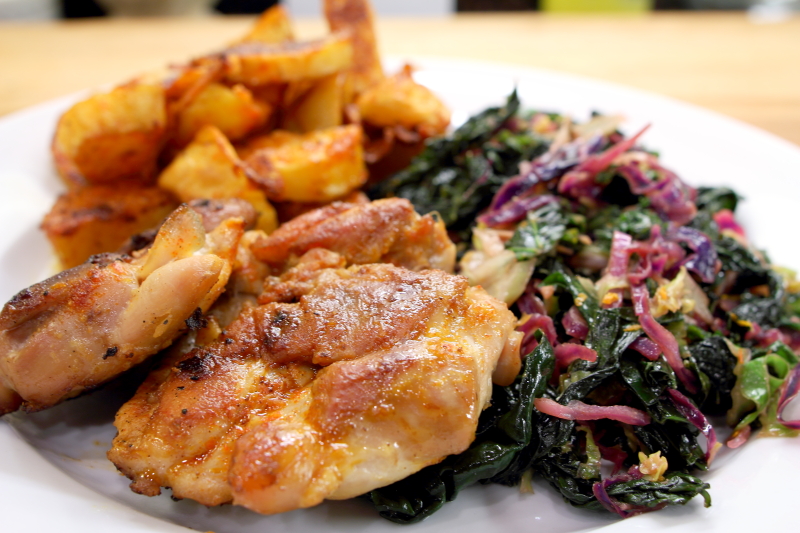 Cast iron chicken thighs start on the stovetop and then finish in the oven, making them an easy meal for any night of the week!

---
This spatchcocked lemon chicken recipe uses fresh lemon and cumin to provide a delightful citrus flavor.  Roasted with carrots and potatoes, this makes a perfect weeknight meal or weekend feast.

---
This chicken curry recipe uses boneless, skinless chicken thighs, carrots, and onions to create a scrumptous dish that can be served over rice, roasted veggies, or even just eaten by itself!

---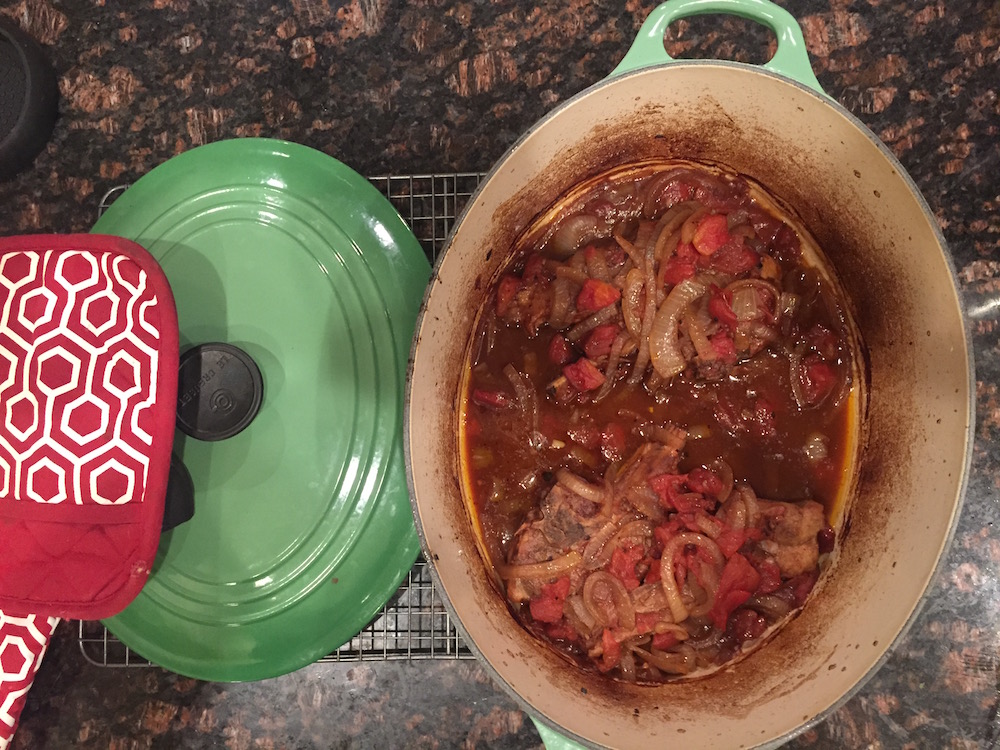 Braised lamb chops are an easy meal for any night of the week.  This simple recipe uses braising to produce a mouth watering, tender chop that literally melts in your mouth!

---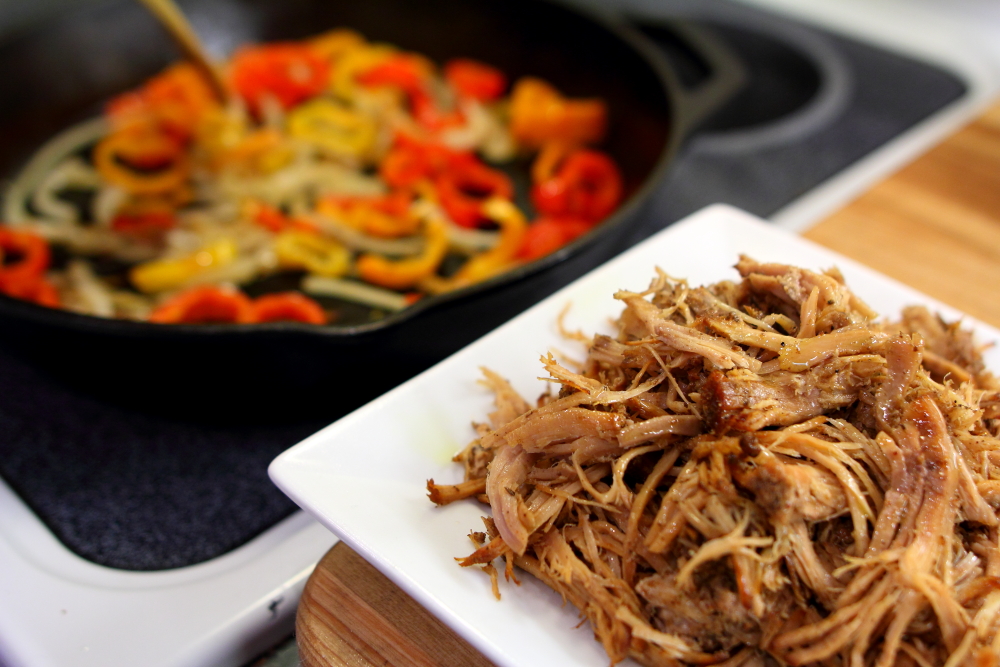 This carnitas recipe takes advantage of the Instant Pot pressure cooker to create juicy, tender spiced pork in just a couple of hours.  The possibilities for serving these carnitas are endless!

---
This zucchini noodles with ragu recipe uses simple, classic ingredients to create a lusciously rich meat sauce, served over spiralized zucchini.
---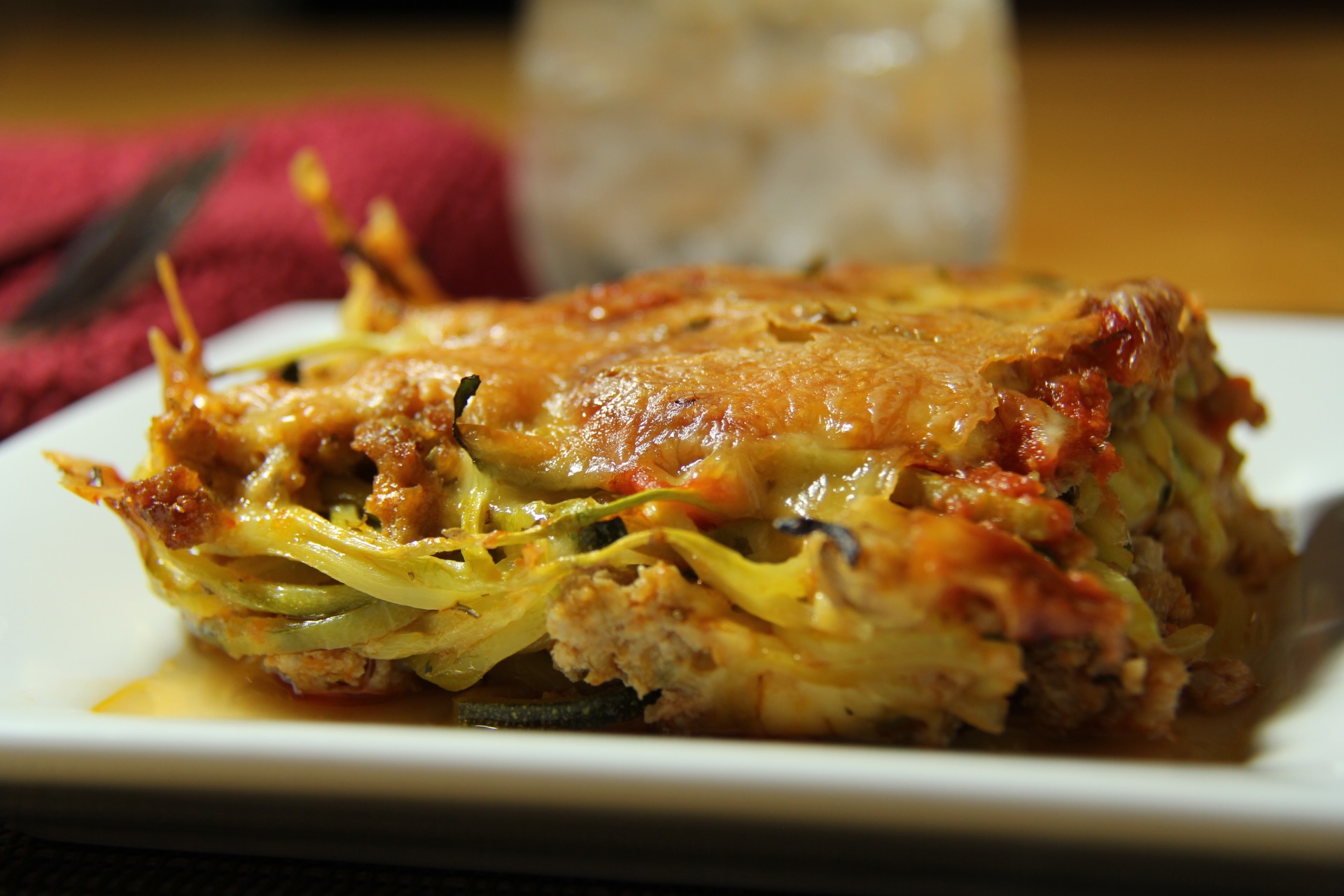 This baked zucchini is a fantastic substitute for traditional spaghetti and makes great leftovers too!
---
This swordfish recipe includes a dill and citrus marinade and a cucumber and tomato relish for a great weeknight meal.

---
This classic keto chicken salad recipe uses boneless skinless chicken thighs, homemade mayonnaise, and spices for a perfect summer lunch or dinner.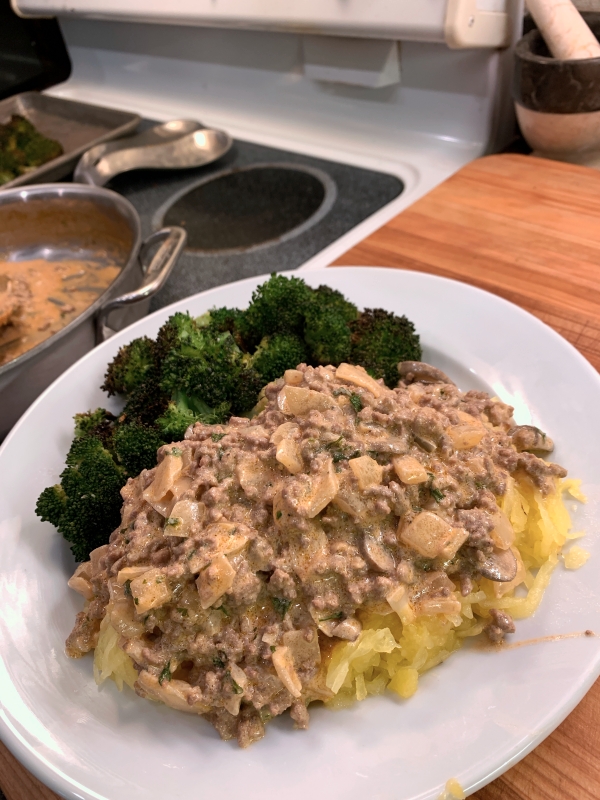 This beef stroganoff recipe combines whole food ingredients to create a classic, comfort food taste!  Perfect for a quick weeknight meal, but rich enough for a weekend family dinner!

---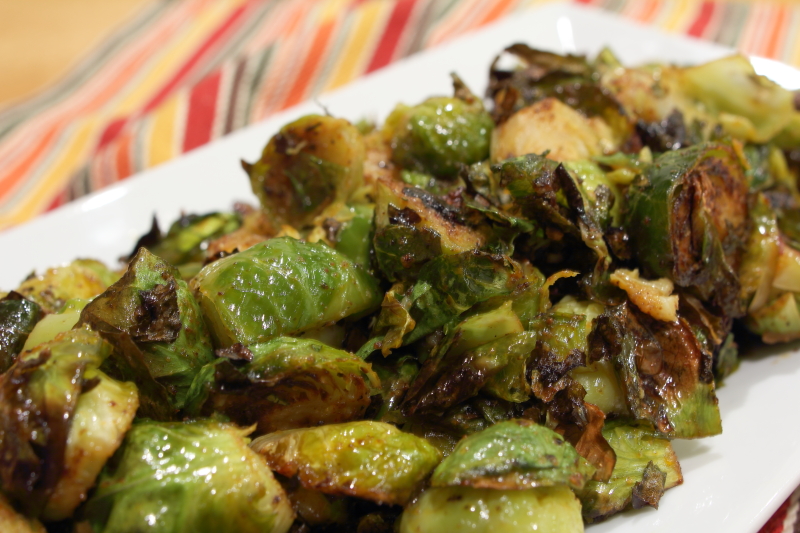 Spicy roasted Brussels sprouts are a fantastic side dish for just about any main course.  These simple sprouts are so much better than the smelly, mushy sprouts of our childhood!

---
This roasted potato recipe is a great side dish for any meal.  These nutrient dense, carbohydrate-rich veggies are sure to be a hit with every member of the family!

---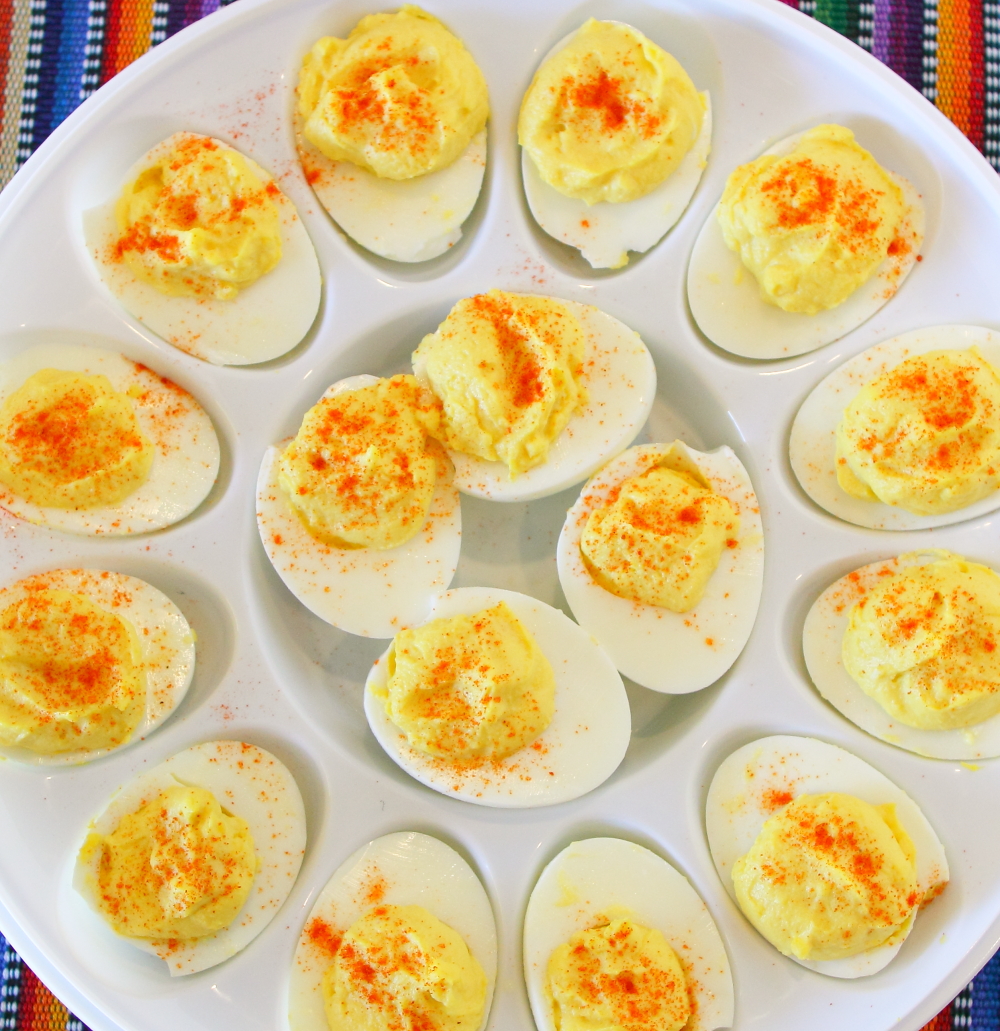 This classic deviled eggs recipe is our go-to for parties, but also makes the perfect mid-day snack.

---
This green beans recipe is the epitome of comfort food, perfect for holiday celebration or summer BBQs
---
Spaghetti squash is an easy to cook, low-carb alternative to traditional pasta.  This versatile side dish has fewer carbs and calories, but packs lots of flavor when paired with our beef stroganoff, homemade marinara, or Ragu!
---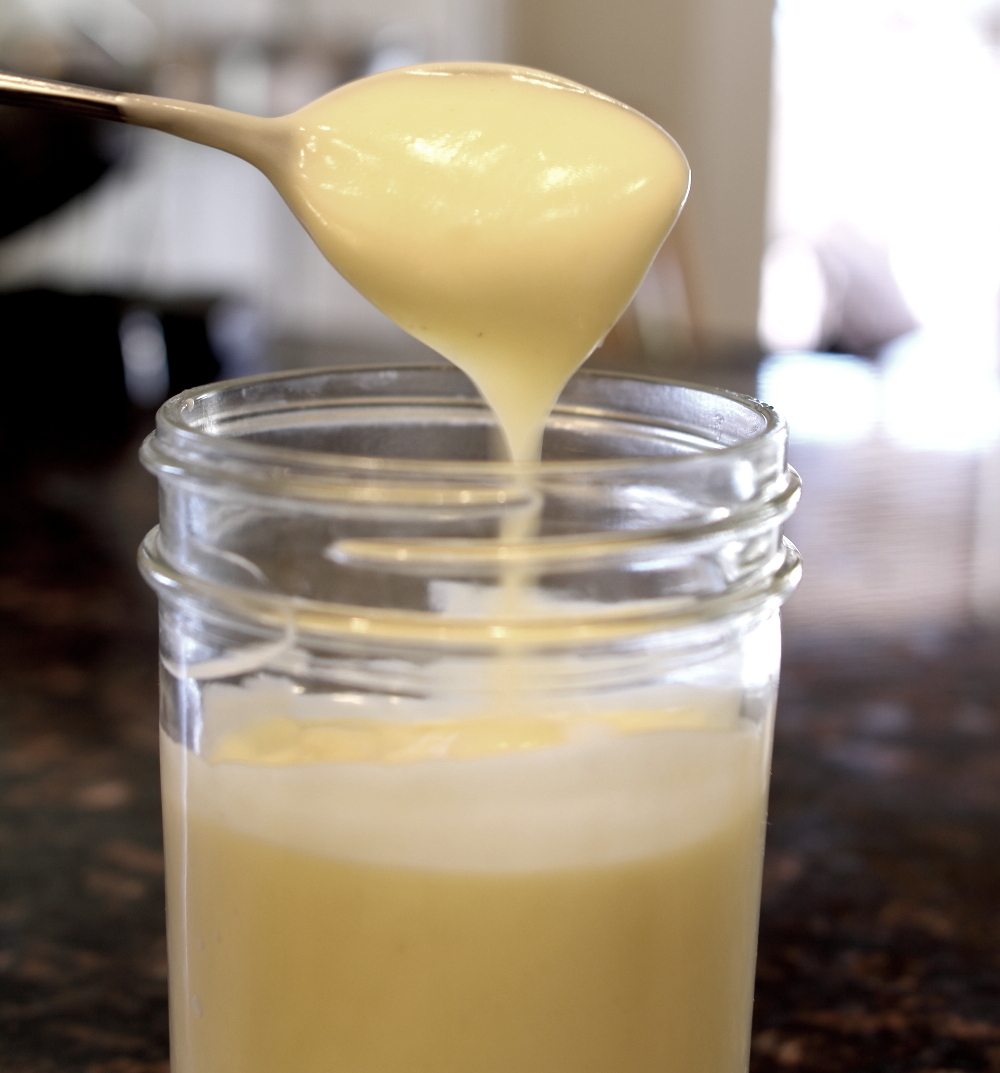 Learning how to make mayonnaise at home with healthy, clean ingredients is easy AND it ensures that this favorite condiment doesn't contain junky oils and ingredients you can't pronounce!

---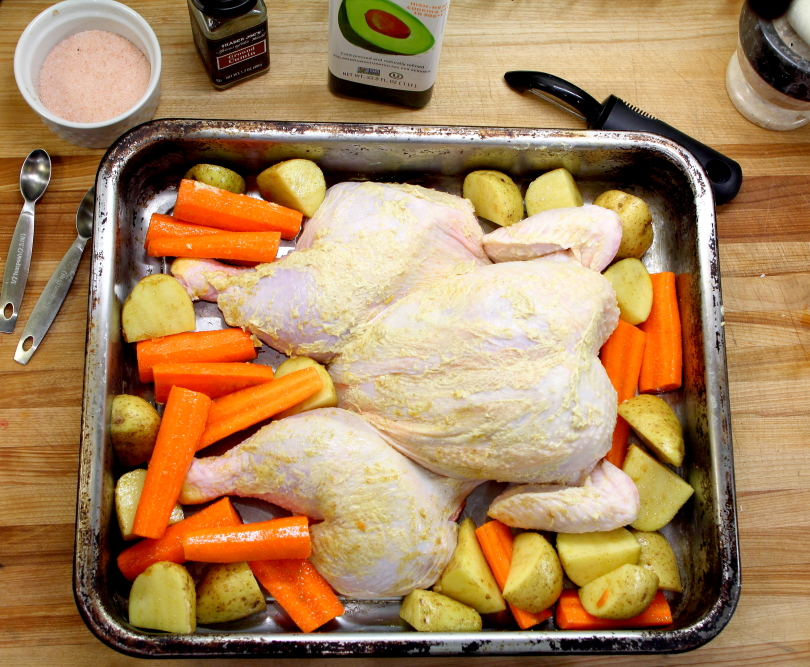 Spatchcock chicken is an easy method for roasting a whole bird and ensuring crispy skin and juicy, tender meat in about half as much time as traditional roasting.

---
Learning how to make ghee is easy! This Ghee recipe will show the simple steps to creating this nutty, healthy fat that can be used in a variety of paleo recipes.

---
This simple homemade marinara sauce is a classic staple for Italian based dishes.  Make a big batch and freeze so you always have it on hand!

---
Products linked from our website are items we use in our house every. single. day. We recommend them because they provide value and contribute to our Paleo Charmed Life. If you click through our links and make a purchase, we earn a little cash, which helps us keep bringing new information to you online.