Paleo Breakfast Hash with Veggies and Bacon

Paleo | Whole30 | Keto | Veggies 

Although there were many recipes online for breakfast staples like muffins, waffles, and pancakes that had been "paleo-ized", I knew that in order to help my body heal the way I wanted, I needed to come up with ideas that included protein, healthy fat, and even vegetables (veggies for breakfast--what???).  Thus, this paleo breakfast hash was born.  Not only is it delicious and filling, but it will give you a jump start on getting in your servings of vegetables for the day and help start your day off right with healthy nutrients for energy.  No more sugar crashes/hunger pangs at 10:00AM from your morning bagel and coffee =)
A few tips for this recipe:
1) If you're using bacon as your breakfast meat, cook it first and then use 2 TBSP of the drippings as your fat to cook the vegetables.  Mmmmmmm, bacon!
2) Cutting the vegetables in uniform pieces helps to ensure even cooking and also makes this meal look really pretty, especially with the rainbow of colors!
We love to make a double batch of this on the weekends and then in the mornings before work we can reheat, top with our favorite type of eggs and have a breakfast that will fuel us for hours.
Breakfast hash traditionally includes chopped meat, potatoes, and onions.  However, we have substituted the potatoes from the traditional with Brussels sprouts, carrots, and mushrooms to reduce the overall carbohydrate count and to increase the nutritional value of this paleo breakfast hash.  This is our go-to weekend breakfast staple, and is even quick enough for those occasional weeknight dinners when we are craving breakfast foods!
Paleo Breakfast Hash with Veggies and Bacon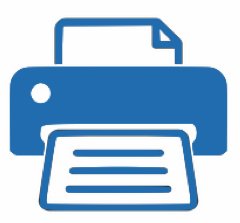 Download or Print
Prep time: 10 minutes
Cook time: 30 minutes
Servings: 4

Ingredients:
1/2 pound bacon, cut into pieces
6-7 medium to large carrots, peeled and sliced
1 pound Brussels sprouts, trimmed and quartered
12 ounces crimini or baby portabella mushrooms, sliced
1 medium to large yellow onion, chopped
Salt and pepper to taste (~2-3 tsp salt, 1 tsp pepper)
Instructions:
Heat a large skillet to medium high heat and cook bacon until fat is rendered and meat is browned but not quite crispy.  Remove bacon from pan and reserve.
Add carrots and stir to coat with fat.  Cover and cook for 8-10 minutes or until they begin to soften.
To "multi-task" we usually chop the next ingredient to be added while the previous ingredients are cooking - this saves time and accounts for the different veggies that do not cook at the same rate.
Add Brussels sprouts, stir and re-cover, cook for 5 minutes.
Add onions, stir and cook, covered for 5 minutes.

Add mushrooms and cook, covered for 5 minutes or until they give up their liquid.
 
Add meat and cook, uncovered until liquid is reabsorbed and all vegetables are tender.

Salt and pepper to taste.

Serve with eggs, salsa, and your choice of hot sauce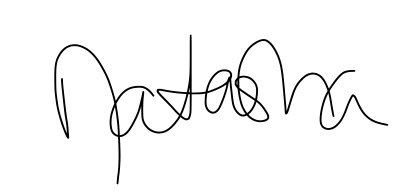 Products linked from our website are items we use in our house every. single. day. We recommend them because they provide value and contribute to our Paleo Charmed Life. If you click through our links and make a purchase, we earn a little cash, which helps us keep bringing new information to you online.