Classic Keto Chicken Salad Recipe

Keto | Paleo | Whole30 | Meats

This keto chicken salad recipe is a staple in our household, especially for quick and easy lunches in the summer.  The inspiration for this recipe comes from my memories of the chicken salad served at the main cafeteria at St. John's Hospital in Springfield, especially the final texture that is achieved by shredding vs. chopping the chicken.
My first position as an athletic trainer after college was at an outpatient sports medicine clinic.  The clinic was part of a large hospital system and was located on the main campus.  There was large cafeteria in the main hospital building just about a block away.  Because the cafeteria was located in the basement of the largest, main building on campus, we referred to it as "The Big House".  Perhaps surprisingly, the Big House had really great food with tons of different options. 
As employees, we received a nice discount, so it was really easy to eat a great meal at a really low price.  It was a bit of a walk from the clinic to the cafeteria, so we didn't go there everyday - which made it even more of a treat when we did. 
You could get just about anything, from do-it-yourself salads and made to order wraps, to burgers, pasta, and daily specials. And on the weekends they had fantastic breakfasts…but thats a whole different story.

One of my favorite lunches at the "Big House" was their chicken salad.  I've always enjoyed chicken salad, but what made this recipe special was the texture.  I am pretty sure that they made the chicken salad in big batches and used a commercial mixer to combine the ingredients, which resulted in a finely shredded, spreadable consistency. 
I've never found chicken salad that had the same texture anywhere else, but shredding the chicken in our Vitamix comes very close, and is now my preferred method for making this recipe. Barton isn't as big of a fan of shredded chicken salad as I am - he prefers chopping the chicken. 

Most of the time, we make our chicken salad from left over rotisserie chicken.  Rotisserie chicken makes for a quick lunch on a Saturday or Sunday after a morning of shopping and food prep, and then we can use the leftovers to make chicken salad for lunches for the week. 
If you take cooking the chicken out of the equation, this keto chicken salad recipe really does come together in minutes and makes for a light and easy meal. We developed and tested this recipe using left over rotisserie chicken, both the light and dark meat.  Don't forget that rotisserie chicken is already seasoned, so you may need to adjust the salt for this recipe if you cook your chicken specifically for the salad. 

We like to serve with lettuce cups or over sliced tomatoes, or with bell pepper slices.  Jicama, carrots, or cucumbers also make great veggies that can function as "delivery vessels" for this keto chicken salad recipe.  And of course, it makes a great sandwich if you are into that kind of thing.

Classic Keto Chicken Salad Recipe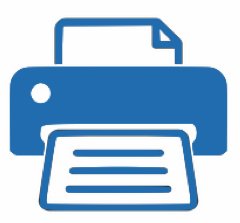 Download or Print
Prep time: 10 minutes

Servings: 4

Ingredients:
1 pound cooked chicken
1/2 cup mayonnaise
1/4 cup dill relish
3/4 teaspoon celery seed
1/2 teaspoon salt
1/2 teaspoon marjoram
1/4 teaspoon fresh ground black pepper

Instructions:
Place the chicken in your food processor or blender and process on low until shredded.  You may need to do this in batches, depending on how large your food processor bowl or blender is. We use our Vitamix for this job.

Combine the chicken, mayonnaise, relish, and spices in a large bowl and stir well. 
Adjust salt and pepper to taste.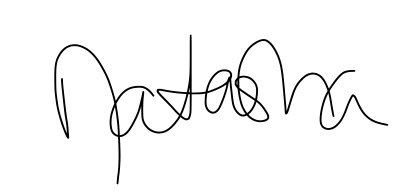 Products linked from our website are items we use in our house every. single. day. We recommend them because they provide value and contribute to our Paleo Charmed Life. If you click through our links and make a purchase, we earn a little cash, which helps us keep bringing new information to you online.