Simple Paleo Chili Recipe

Paleo | Whole30 | Meats | Soups

Growing up in Nebraska, at the very first sign of cold weather, my mom would always make a big pot of chili.  As a kid, I looked forward to this every year because to me, it was a sign that the holidays were getting closer and the possibility of snow days was imminent.  My mom's chili recipe is also special in my memory because she always made it for our family's Christmas Eve celebrations.  Even now that I live in sunny Arizona, I still crave a warm pot of Paleo Chili in the winter-time.

When trying to re-create my mother's chili recipe I ran into two different problems.  First of all, she never worked off of a recipe or wrote anything down and when I would ask her how to make chili she would just say things like "oh, just throw in this and that until it tastes right".  I realize that there are MANY people out there (my husband for one) who cook this way, but for my Type A brain, even if I'm the one developing the recipe, I measure and write down every single thing. 
The second issue I encountered regarding my mom's chili is that it uses beans, and while I've always loved chili with beans, beans just don't love me back, so I knew they had to be eliminated in my own paleo chili recipe.  Originally, I tested some recipes that involved using some sort of paleo "bean replacement", but then I decided to just dive right in to the "no bean chili" camp and I haven't looked back since.  I realized it's the flavor of the spices in the chili that I really love, and by using both pureed and diced tomatoes I could achieve a good texture without needing the beans. 

When browning ground beef for this chili, I like use a whisk to really break it up into small pieces.  Also, to cut down on prep time, while the ground beef is browning, I measure out all of the spices.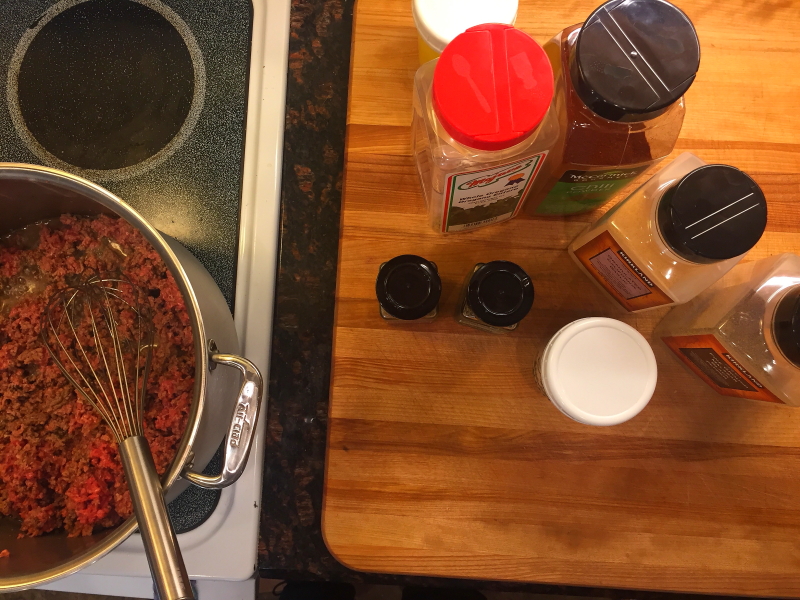 Once you've returned everything to the pot, make sure to stir it really well to get all of the ingredients and spices incorporated before you let it simmer.

I think chili is a perfect meal in and of itself (carbs plus protein plus fat) but if you're looking for something more substantial, try putting it on top of your favorite veggies--broccoli, sweet potato, cauliflower rice...the possibilities are endless!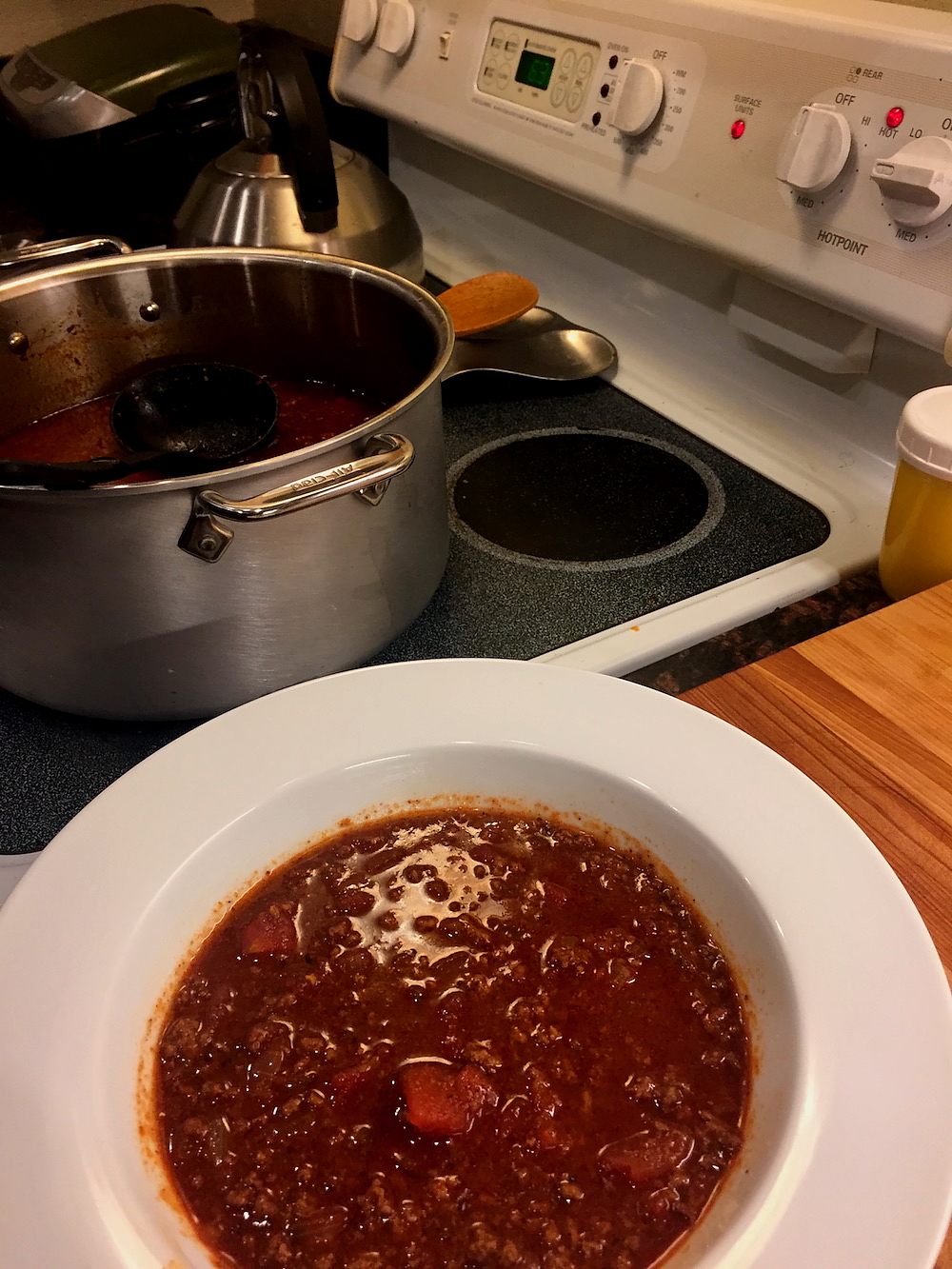 TIP: This paleo chili recipe is great frozen and reheated, so whether you're planning ahead and making extra, or you just have lots of leftovers, freeze it in individual portions, and simply thaw and reheat in the microwave or a sauce pan.

Simple Paleo Chili Recipe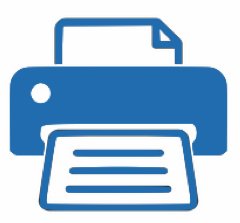 Download or Print
Prep time: 10 minutes
Cook time: 1 hour, 30 minutes

Servings: 10-12

Ingredients:
3 pounds grass fed ground beef
1 tablespoon olive oil
1 medium yellow onion, chopped
2 tablespoons tomato paste
1 tablespoon salt
4 tablespoons chili powder
2 tablespoons garlic powder
2 tablespoons cumin
1 tablespoon oregano
2 teaspoons black pepper
4 - 14oz cans of diced tomatoes
3 cups water

Instructions:
Place a large stockpot over medium high heat.  Brown the ground beef. 
Meanwhile, put two cans of the tomatoes into a blender or food processor and purée.

Once ground beef is browned, remove to a colander and drain off excess fat. Set aside. 

Return the stockpot to medium high heat and add olive oil, onions, and salt, cooking until softened, approximately 5-8 minutes. 
Return the ground beef to the pot, adding tomato paste and spices.  Stir and cook for 1-2 minutes. 
Add tomatoes and water and stir to combine. 
Bring to a simmer, then reduce heat to medium, cover, and cook for 1 hour, stirring every 15-20 minutes.  Adjust salt and pepper to taste before serving.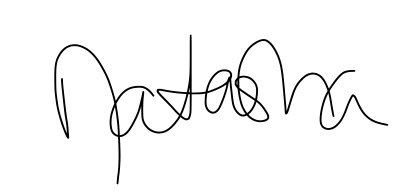 Products linked from our website are items we use in our house every. single. day. We recommend them because they provide value and contribute to our Paleo Charmed Life. If you click through our links and make a purchase, we earn a little cash, which helps us keep bringing new information to you online.