Braised Lamb Chops

Paleo | Whole30 | Meats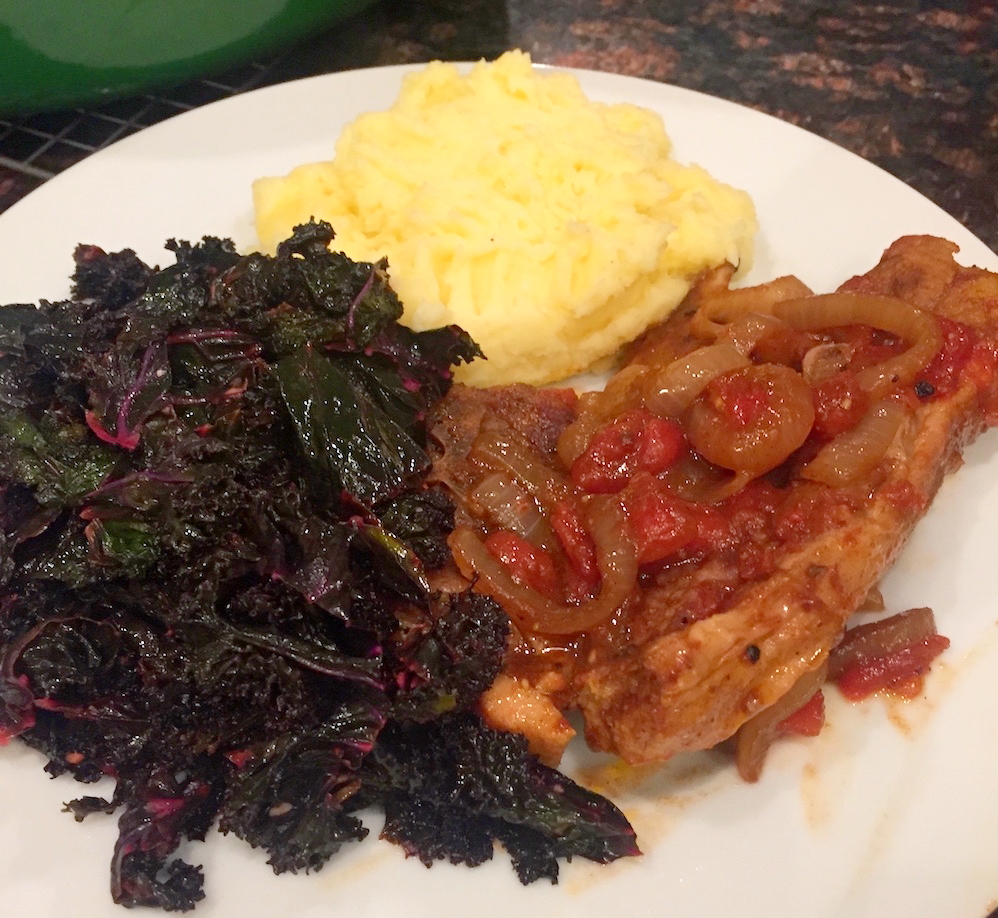 I don't think I had ever eaten braised lamb chops, or any type of lamb until a few years ago.  And even when I realized how truly delicious lamb could be, I only ever ordered it when I was out at restaurants.  I was scared that if I purchased an expensive rack or leg of lamb to prepare myself, I wouldn't cook it correctly and then it would be ruined, so I left it to the "experts".  That is, until about 6 months ago when I was shopping at the grocery store and came across a sale on lamb shoulder chops.  So, I took a $4.99 risk and purchased a couple of chops.  I'm really glad that I expanded my culinary horizons because this lamb chops recipe has quickly become one of our favorites, and now any time I see lamb shoulder chops on sale, I stock up so I always have them on hand in the freezer.
Since lamb shoulder chops are a relatively inexpensive, bone-in cut, they stand up well to braising.  Braising is a cooking technique that typically involves browning/searing meat at a high temperature, and then cooking it, covered, in some sort of liquid until the meat is tender.
Want to learn more about the different types of lamb cuts?   Take a look at the Australian Lamb website - they have all the info you need!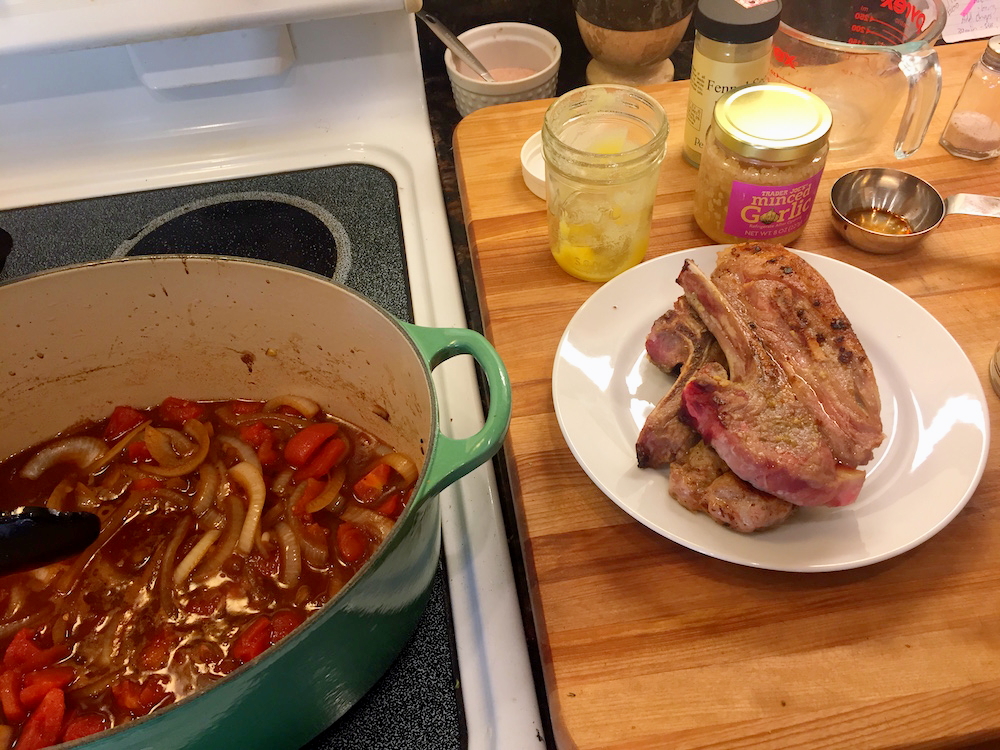 Not only does the liquid provide the moisture in this braised lamb chops recipe, but it provides incredible flavor, which is why we baste the chops twice during the cooking process.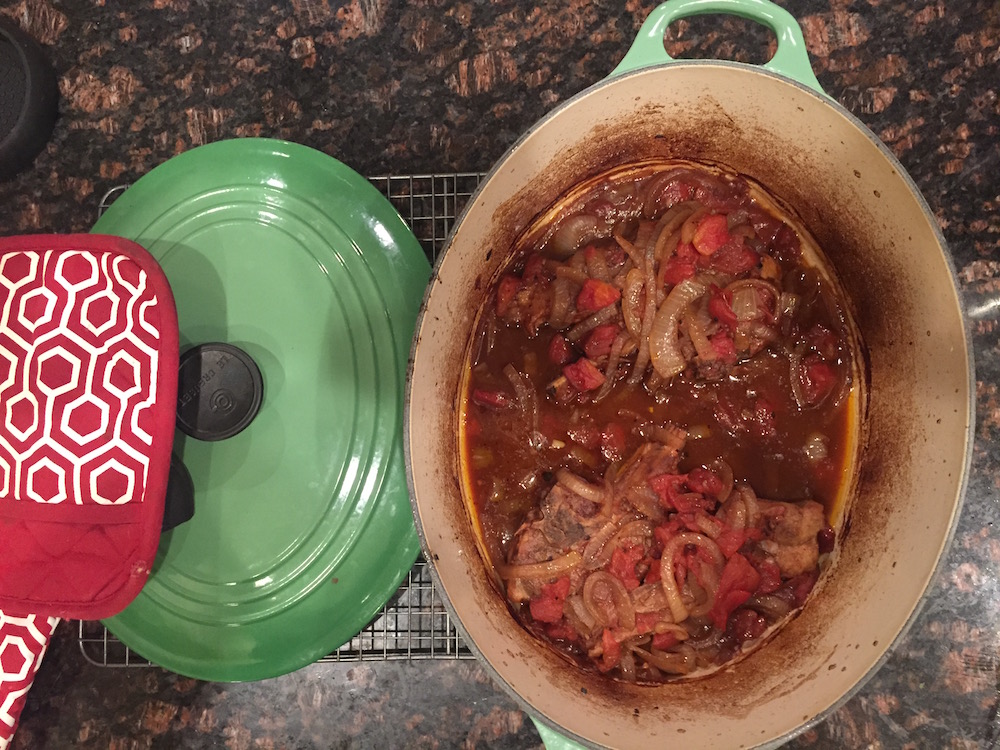 The flavors of this dish pair well with sauteed greens or broccoli, and for those of you who want an added starch, I would suggest mashed potatoes or even white rice if your body tolerates that well.
Braised Lamb Chops Recipe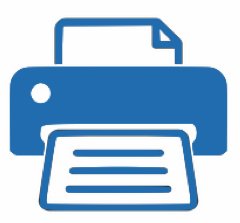 Download or Print
Prep time:  10 Minutes
Cook time: 90 Minutes

Servings: 2-4
Ingredients:
2 lamb shoulder chops
1 tablespoon homemade ghee or grass fed butter
1 teaspoon ground fennel
1 teaspoon minced garlic
1 teaspoon salt
1 tablespoon olive oil (optional)
1 yellow onion, sliced
1 14.5 ounce can of diced tomatoes
1/2 cup of chicken or beef stock
1/4 cup of balsamic vinegar

Instructions:
Preheat oven to 350 degrees.
Combine ghee, fennel, garlic, and salt in a small bowl to create a paste. Rub the paste onto both sides of chops to coat.
Heat a dutch oven over medium high heat until hot.  Brown the lamb chops, cooking  approximately 5 minutes per side.  Once brown, remove to a small plate.
Add olive oil if needed (if the lamb renders enough fat you can omit), then add onions and sauté for 5-8 minutes or until tender.  Add tomatoes, stock, and balsamic vinegar and bring to a simmer. 
Return the chops to the pan and cover with the sauce mixture.  Put in preheated oven and cook, covered for 1 hour.  At the 30 and 45 minute marks, stir and baste chops with sauce.  Cook uncovered for the last 15 minutes and let sauce begin to thicken.  To test for doneness, the lamb chops should be very tender, and falling off of the bone. 
Serve with the sauce spooned over top and enjoy!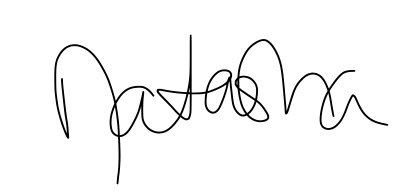 Products linked from our website are items we use in our house every. single. day. We recommend them because they provide value and contribute to our Paleo Charmed Life. If you click through our links and make a purchase, we earn a little cash, which helps us keep bringing new information to you online.