Chicken Curry with Carrots and Onions

Paleo | Whole30 | Meats

The inspiration for this chicken curry recipe began about a year ago when my husband and I traveled to the East Coast for a work conference. We were lucky enough to be able to go a week early and visit our friends, who happen to love food just as much as we do!  One night they suggested we go to their favorite Indian restaurant for dinner.  I had never eaten authentic Indian food before so I quickly agreed, and that meal turned out to be one of the best culinary experiences of my life.  There were 6 of us and everyone ordered something different from the menu so I got to try a wide array of dishes.  Everything I tasted was incredible and after we returned from our trip I couldn't stop thinking about how much I enjoyed that meal.  So, I decided I would develop a recipe that could easily be made at home any time I had a craving for Indian food, and that's how this chicken curry recipe was born.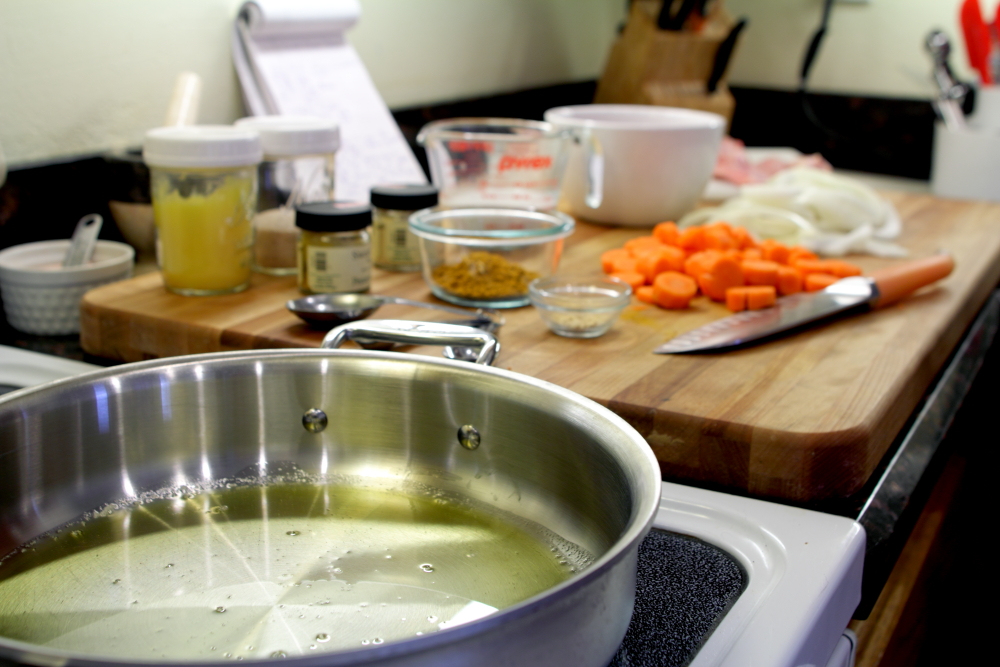 I must admit that this recipe took more than a few tries before I achieved the texture and flavor profile I was looking for, but in the end, I'm very happy with the results.  The biggest thing I learned from developing this recipe is that the taste and quality of the curry powder is of the utmost importance.  All curry powders are NOT created equal.  After trying a few different brands that seemed to be missing the flavors I remembered from the restaurant, I finally tried the Sweet Curry Powder from Penzey's and knew that I had found a winner!  You're probably thinking to yourself "Tasha, why didn't you just make your own curry powder?" and believe me, I did think about it.  But, I felt that for my first attempt at a chicken curry recipe (or ANY curry-based recipe), I should use a pre-made blend so I didn't get too overwhelmed. But never fear, making my own blend is definitely on my culinary to-do list.
Some of my first attempts at this recipe included cutting the chicken into smaller pieces before cooking, but ultimately I liked the texture of the chicken best when the thighs were cooked whole.  And by cooking the chicken in the pan by itself first, you will get lots of yummy brown bits that you can deglaze off the bottom when you eventually add the liquid.  Cooking the carrots with the spices first before adding the other ingredients helps them to soften and take on lots of flavor without the onions getting too mushy.  And don't forget to leave the lid off for the final simmering portion, that's what will help your sauce cook down and get nice and thick.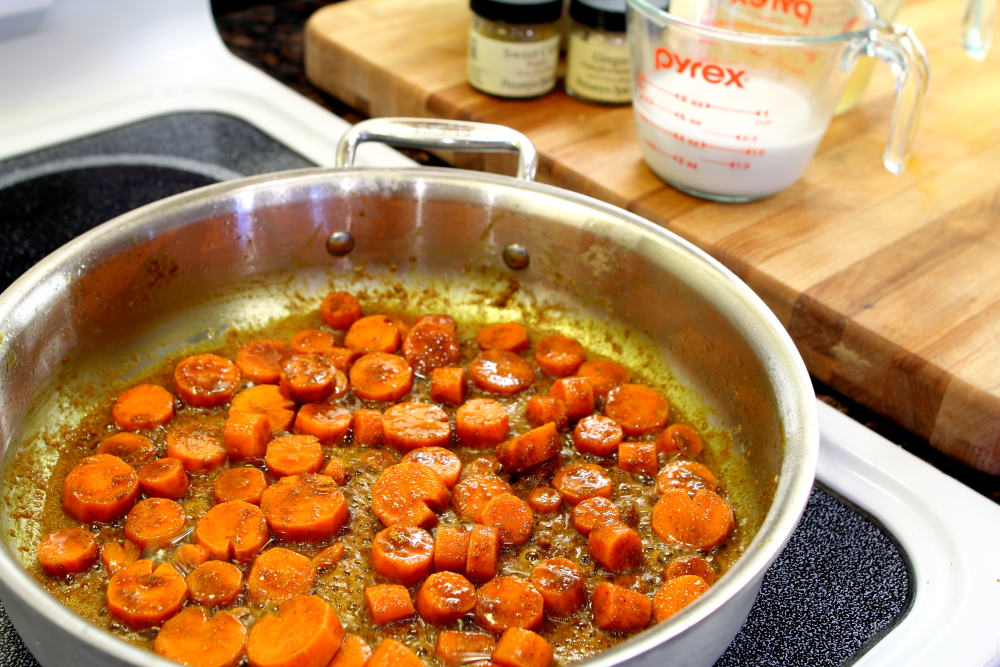 I typically enjoy this chicken curry recipe over roasted broccoli (it's currently my favorite roasted vegetable), but it's equally amazing over cauliflower rice, roasted brussels sprouts, and even regular white rice if that's your jam.  I can also attest to the fact that it is amazing (and perhaps even better) as leftovers throughout the week, if you can get it to last that long!

Chicken Curry with Carrots and Onions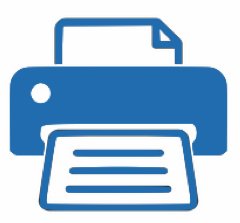 Download or Print
Prep time:  15 minutes
Cook time: 60 minutes
Servings: 4-6

Ingredients:
4-6 boneless skinless chicken thighs
2 tablespoons ghee, split
2 teaspoons salt, split
2 tablespoons sweet curry powder
1/2 teaspoon ground cinnamon
1/4 teaspoon ground cloves
1/2 teaspoon powdered ginger
3-4 medium carrots, sliced
1 medium yellow onion, sliced
1 14.5 ounce can diced tomatoes
1 cup coconut milk
1/2 cup chicken stock/broth

Instructions:

Heat a large skillet to medium high and add 1 tablespoon of ghee. Salt the chicken thighs with one teaspoon of the salt and then add to the pan.  Cook for 8 minutes or until the chicken is lightly browned. 
Turn the chicken thighs over and cook the second side for 5-8 minutes.  Remove the thighs to a plate and set aside. 
Add the second tablespoon of ghee to the pan and then add the carrots, the remaining 1 teaspoon of salt, and the curry powder, cinnamon, cloves, and ginger. Stir to completely coat the carrots with the spices.  Cover and cook for 5-8 minutes or until the carrots begin to soften.  Add the onions and cook for an additional 1-2 minutes until everything is aromatic.  Add the tomatoes, coconut milk, and chicken stock and stir to combine.  Be sure to scrape the bottom of the pan to deglaze.  Bring to a simmer, return the chicken thighs to the pan being sure to completely cover them in the sauce, and cook, uncovered, for 30-45 minutes or until the sauce thickens.  
Adjust the salt and pepper to taste and serve over white rice or roasted veggies.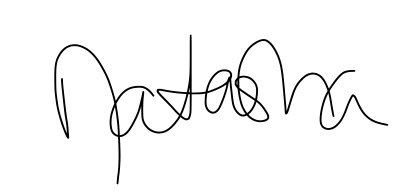 Products linked from our website are items we use in our house every. single. day. We recommend them because they provide value and contribute to our Paleo Charmed Life. If you click through our links and make a purchase, we earn a little cash, which helps us keep bringing new information to you online.