Classic Deviled Eggs

Paleo | Whole30 | Snacks

I love this classic deviled eggs recipe for many reasons, the biggest of which is that it reminds me of my Grandma.  Growing up, any time there was a family gathering or potluck dinner, Grandma Margie made deviled eggs.  And since that was the only time she made them, they seemed like a special treat that I always looked forward to.  Flash forward to when I first went paleo and was looking for snacks that had a good balance of protein and healthy fats.  Lots of people love the ease and portability of plain hardboiled eggs, but those just didn't do it for me—and then I remembered Grandma's deviled eggs!  By adding a few simple ingredients, you can transform your hardboiled eggs into something truly crave-able.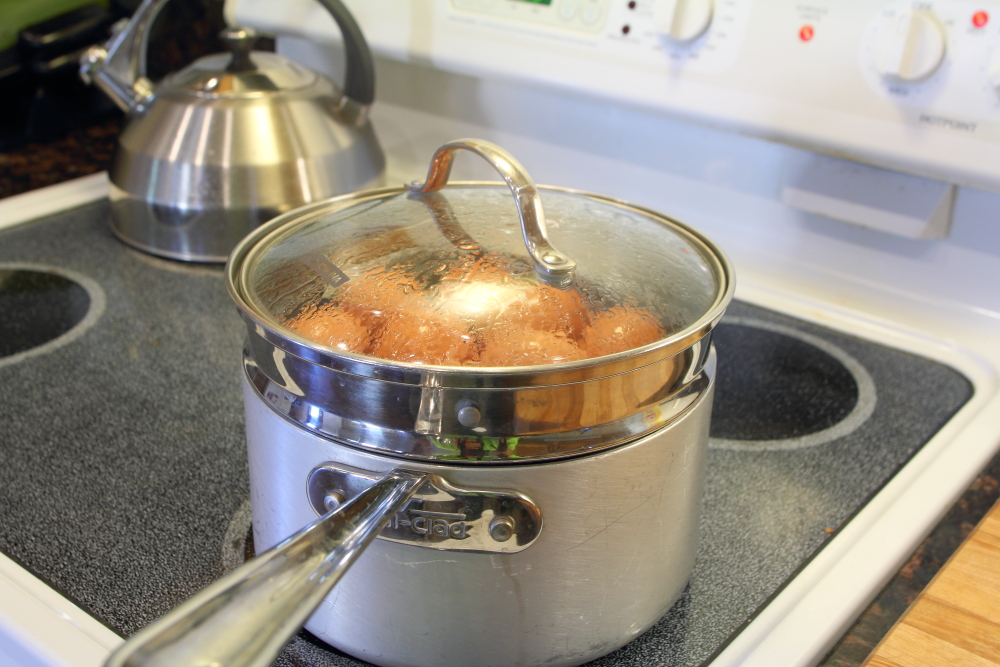 Let's talk about hardboiling eggs for a minute—more specifically, PEELING those hardboiled eggs.  One of the first things I noticed when we started buying pastured, fresh eggs directly from a farm (other than the fact that they taste soooooo much better) was that they were very difficult to peel.  After much research and trial and error in the kitchen, we have finally settled on a method that is quick and easy, and yields perfectly peeled eggs every time.
The key to perfect peeling in this deviled eggs recipe is to steam the eggs and then immediately shock the eggs in ice water.  I know, I know, it sounds weird, but it totally works!  As you can see in the picture above, my sauce pan has a steamer insert that sits right on top, but you can also use a stainless steel or silicon steamer basket that goes inside your sauce pan.  It's very important that the eggs don't go in until the water is already boiling—this allows for even cooking and prevents them from getting overdone (and getting that yucky green ring around the yolk!).  So, bring a small amount of water to a boil in a covered sauce pan.  While your water is coming to a boil, put the eggs in the steamer basket.  Once the water is boiling, carefully put the steamer basket into the pan, cover with a lid, and set a timer for 13 minutes.  Trust me about this 13 minute thing, we have tested it.  A lot.  

While your eggs are steaming, fill a bowl (large enough to accommodate all of the eggs at once) with water and ice.  This will be the ice bath you use for shocking them.  As soon as your 13 minute timer goes off, carefully place the steamed eggs into the ice water bath (I use metal tongs so I don't burn myself or crack the eggs).  Technically they only need to stay in the ice bath until they have cooled down enough to handle and peel, but I've been known to leave them in there much longer than that, and sometimes if I'm feeling really lazy, I just throw the bowl in the fridge and peel them the next day. #reallife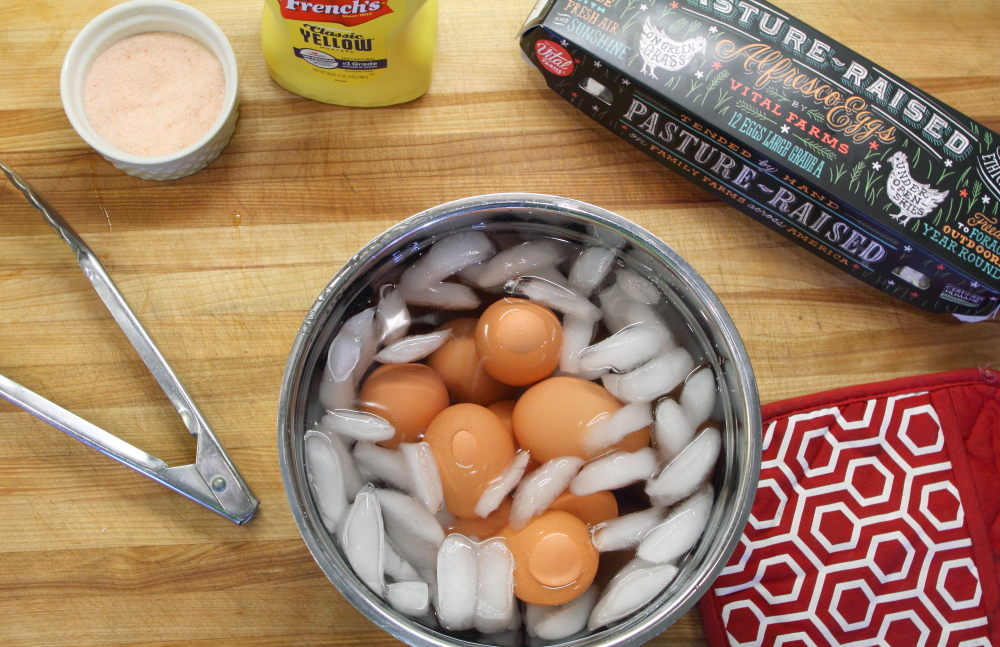 Once the eggs have been hardboiled, peeled, and halved, this deviled eggs recipe comes together very easily—put everything in a bowl and stir.  I even like to save time by using a small cookie scoop to fill the egg halves.
This deviled eggs recipe has become quite famous in our circle of friends and it's the first thing people request we bring to parties, which makes me feel like I'm helping to keep my Grandma's tradition alive.  However, around our house, these are NOT just for special occasions!  It's not uncommon for us to make a batch of these every week during our Sunday meal prep and eat them as afternoon snacks or with meals for added protein and fat.  Give this deviled eggs recipe a try, you won't regret it!
Classic Deviled Eggs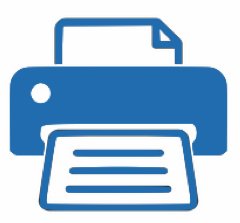 Download or Print
Prep time: 15 minutes

Servings: 10

Ingredients:
10 eggs, hardboiled and peeled
1/4 cup mayo (we use homemade)
1 teaspoon yellow mustard
1 teaspoon apple cider vinegar
1/4 teaspoon salt
Paprika

Instructions:
Cut each egg in half lengthwise and remove the yolks to a mixing bowl. Place the halved eggs onto a deviled eggs tray or serving dish.

To prepare the filling, mash the egg yolks into small pieces with a fork.  Add the mayo, mustard, vinegar, and salt to the yolks and stir until smooth.  Using a spoon, fill each of the egg halves evenly.  
Sprinkle with paprika.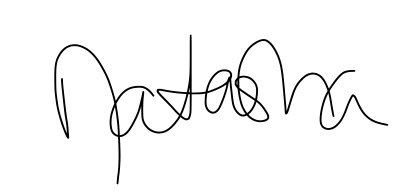 Products linked from our website are items we use in our house every. single. day. We recommend them because they provide value and contribute to our Paleo Charmed Life. If you click through our links and make a purchase, we earn a little cash, which helps us keep bringing new information to you online.