Paprika Roasted Potatoes

Paleo | Whole30 | Keto | Veggies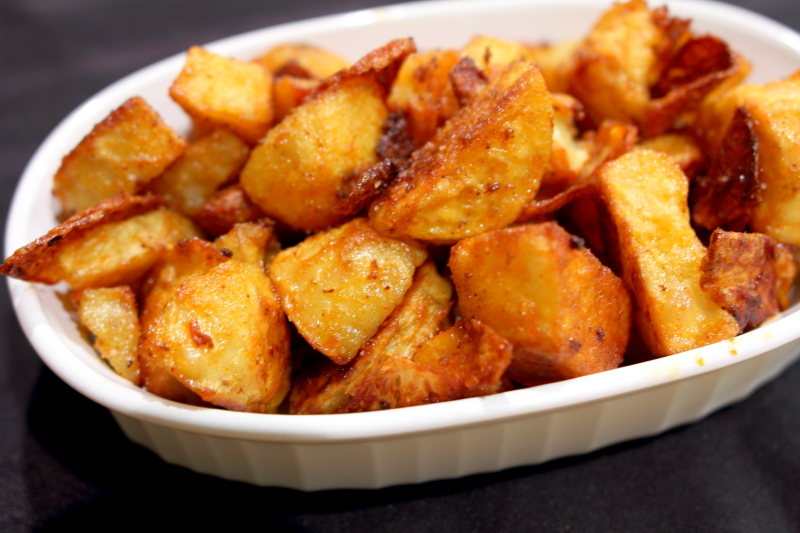 This roasted potatoes recipe is made possible by the "New" Whole30 Program Rules (they actually came out a few years ago), but depending on how long you've been eating paleo, or when you did your first Whole30, you might remember what I like to refer to as the "dark ages", when white potatoes were on the NO list.  I mean, it made sense considering that most people consume their white potatoes in the form of chips or fries, which is definitely not in the best interests of overall health.  However, white potatoes are a nutrient dense, carbohydrate-rich vegetable, and by that definition, they ARE paleo (and thankfully, now Whole30 approved).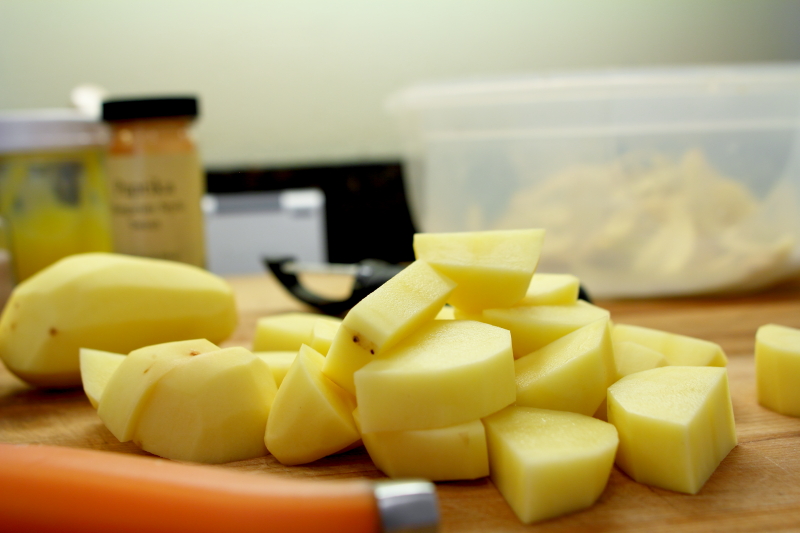 I love how the ingredients for this roasted potatoes recipe can be thrown together quickly, but then I have plenty of time while they are roasting in the oven to work on the rest of my meal.  I think the highlight of this recipe is how crispy the potatoes get from the preparation and cooking methods.  Not only does the avocado oil help the spices stick to the potatoes, it also gives them a golden brown crust when they're roasted on the baking pan, and then tossing the cooked, crispy potatoes in homemade ghee immediately before serving just really puts this roasted potatoes recipe over the top!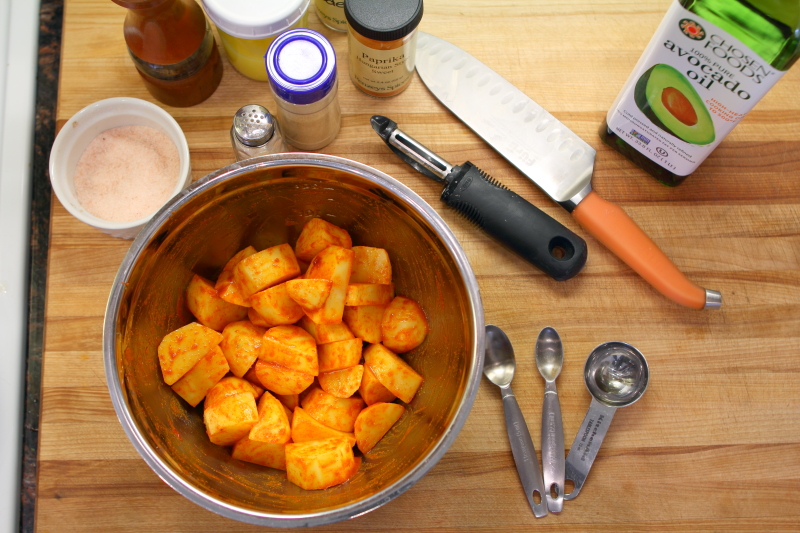 The beauty of potatoes in general, and especially this roasted potatoes recipe, is that they can work for any meal or any occasion.  A few weeks ago I served this for breakfast (instead of traditional hashbrowns) with eggs and bacon when we had houseguests, and then a week later I made it as a side dish for dinner when I was staying with a friend (I love to cook for my friends at their houses!).  I even had a relative make it and put it on the brunch buffet for her daughter's First Communion.  Like I said, it's an extremely versatile recipe.  Try it with your next meal, I promise you won't regret it =)
Paprika Roasted Potatoes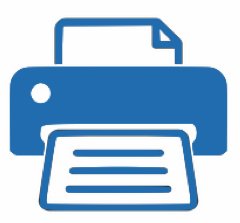 Download or Print
Prep time: 10 minutes
Cook time: 40 minutes

Servings: 4
Ingredients:
1 lb yellow or red potatoes, peeled and quartered
1 tablespoon avocado oil
1 teaspoon salt
1 teaspoon paprika
1/2 teaspoon garlic powder
1 tablespoon melted homemade ghee
Instructions:
Preheat oven to 425 degrees
Peel and quarter potatoes, place in a large mixing bowl
Add oil and spices and toss to completely coat

Spread potatoes in a single layer onto a un-greased, unlined baking pan

Roast in the oven for 40 minutes, use a spatula to stir at the halfway mark

Potatoes are done when browned, crispy, and fork tender

Remove from oven, toss in ghee and serve immediately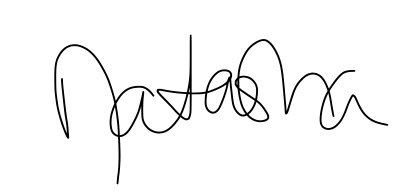 Products linked from our website are items we use in our house every. single. day. We recommend them because they provide value and contribute to our Paleo Charmed Life. If you click through our links and make a purchase, we earn a little cash, which helps us keep bringing new information to you online.