Grandma's All Day Green Beans and Bacon
Paleo | Whole30 | Keto | Veggies 

Growing up, my grandparents always had a HUGE garden.  They lived out in the "country", on twisting and turning gravel roads, and we would go "help out" in the summer.  Of course, as a young child, I usually met this with resistance, as it wasn't very much fun to pick green beans, dig potatoes, or shell peas - I really wanted to be exploring the barn or climbing the mulberry tree. 
Now, I would give anything to be able to spend a summer afternoon in the garden with Gran and Grandma.
Green beans were one of Gran's favorite things to grow.  It seemed that every year he had hundreds of rows of beans that each stretched for miles - of course, that is the 7 year old's memory, the same one in which the garden seemed like it covered two football fields.  But, even without exaggerations, they always had a LOT of green beans. 
Grandma canned the majority of their produce, so growing up I didn't even know you could actually by green beans in the store - I just assumed that they came in glass mason jars from Gran and Grandma. 
Fresh Green Beans, thick cut bacon, onions, bone broth, salt and pepper - all ready to go into the pot!
Grandma's green beans were the epitome of comfort food.  She was one of those great cooks who didn't actually have to work at being a great cook.  She threw stuff together and it just seemed to turn out perfectly.  Her green beans were no exception.  She slow cooked them for several hours with bacon and onions.  By the time dinner was served, they were salty, and "beany", and perfect. 
We eat green beans at least a couple times per week, usually fresh or frozen, steamed to al dente and with a nice crisp texture.  These are not those beans…these are Grandma's "All Day" green beans; they aren't every-day, run of the mill, weeknight-dinner-green-beans.  These green beans fall apart when you stir them and are so full of flavor you just can't resist having seconds…and thirds.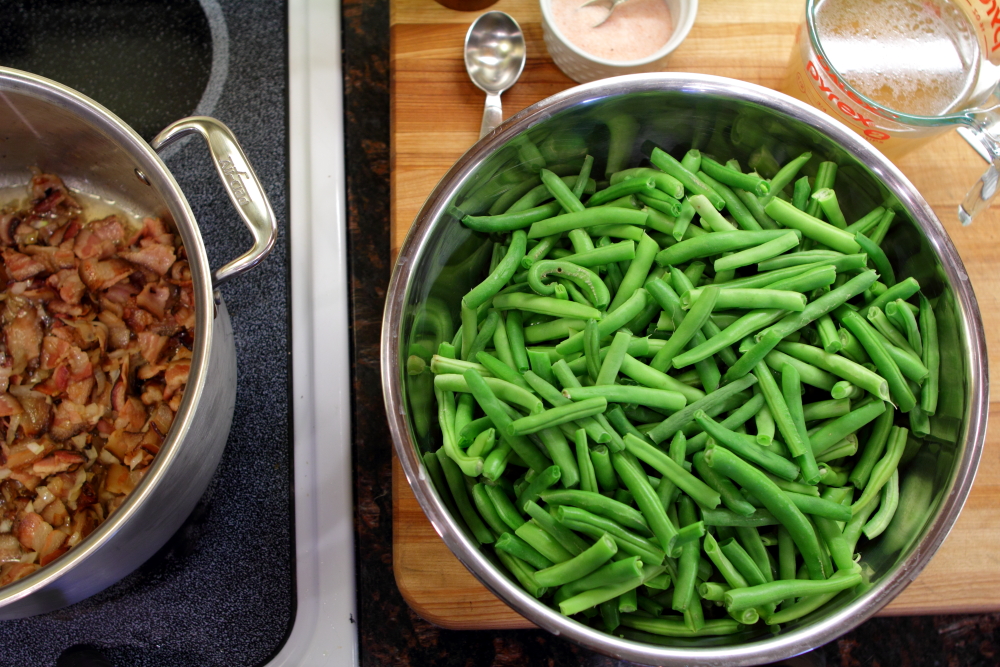 Today it seems cliche to say that Bacon makes everything better...but Bacon is the secret to Grandma's green beans. 
She was a true member of the Greatest Generation, saving her bacon grease to cook with, and she used it, along with several pieces of bacon (or left over pork chops, or ham hocks), to season her green beans. 
I find that cutting the bacon into small pieces and cooking it for several minutes first helps to release the natural flavor that then seasons the garlic, onions, and of course, the green beans. 
Ready for the lid and a nice long cook!
I also like to add a bit of pork or chicken bone broth to the pot to add to the flavor.  Remember, the key to these green beans is low heat for a long time - they aren't named "All Day" green beans for nothing.  Start these a couple of hours before you are planning on serving, just to make sure you get all of the flavors melded together. 
You won't be sorry!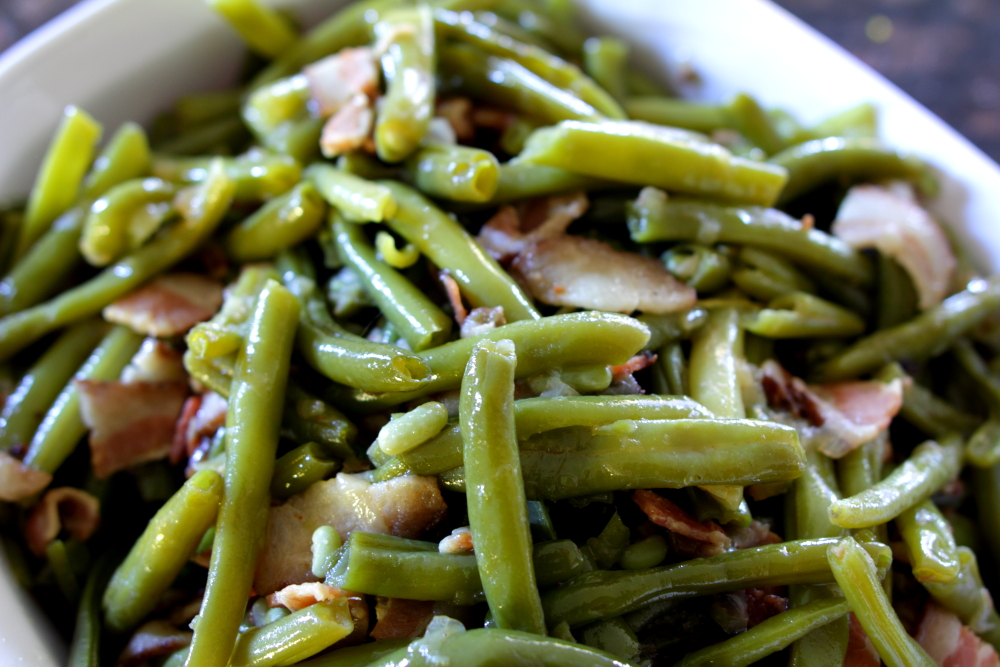 Grandma's All Day Green Beans and Bacon Recipe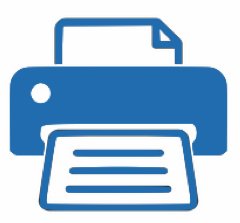 Download or Print
Prep time: 10 minutes
Cook time: 90 minutes
Servings: 8

Ingredients:

1/2 pound bacon, chopped (check ingredients for Whole 30)
1 tablespoon bacon grease or other healthy oil (olive, avocado)
3 pounds fresh green beans, snapped
1 medium white or yellow onions, chopped
1 teaspoon minced garlic
2 cups pork or chicken bone broth
1 tablespoon salt
1 teaspoon ground black pepper

Instructions:

Heat a large stock pot on medium high heat.
Add bacon grease (or oil) and heat until it shimmers. 
Add chopped bacon and cook for 5-8 minutes until the bacon renders its fat and begins to crisp. 
Add onions and garlic and cook for 5-8 minutes or until translucent and fragrant. 
Add green beans and salt and stir to coat, then add broth.  Bring to a simmer, then cover and reduce heat to medium low. 
Cook for 60-90 minutes, stirring every 15-20 minutes. 
Green beans are done when they are tender and starting to fall apart when you stir the pot. 
Salt and pepper to taste, and serve with your favorite comfort food.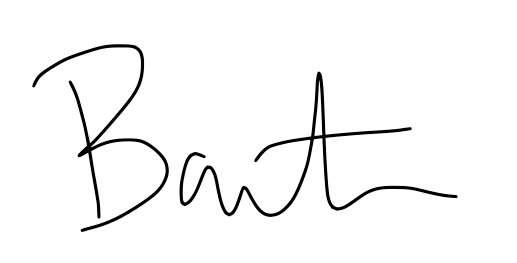 Products linked from our website are items we use in our house every. single. day. We recommend them because they provide value and contribute to our Paleo Charmed Life. If you click through our links and make a purchase, we earn a little cash, which helps us keep bringing new information to you online.